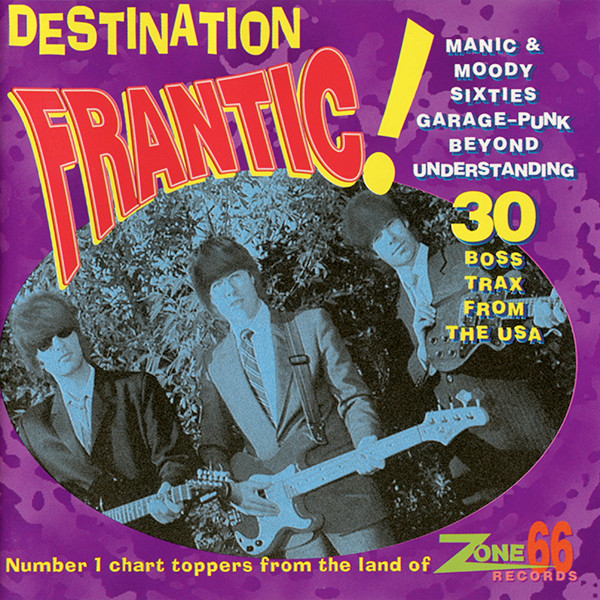 CALEIDOSCOPIO ROCK USA ANNI 60
La "fobia del volo" perseguitò a lungo il mondo della musica rock statunitense, specialmente per tutto il decennio tra 1960 e 1970, quando ancora era persistente e tenace il ricordo del giorno fatale ("The Day Rock Died" o "The Day The Music Died") del 3 febbraio 1959.
Quella fu la data lugubre del rock 'n' roll, con quel disastroso incidente in Iowa in cui persero la vita Buddy Holly, Ritchie Valens e J.P. "The Big Bopper" Richardson a bordo del monomotore da turismo Beechcraft Bonanza, affidato ad un pilota quasi improvvisato in una notte di maltempo e nevicate. La ferita lasciata da quel luttuoso evento continuò a sanguinare, come una sorta di maledizione che incombeva sul mondo del rock a stelle e strisce; non sorprende dunque il fatto di constatare che anche in varie bands del garage rock americano la "fobia del volo" pesasse su parecchi musicisti, tanto da costringerli talvolta ad estenuanti viaggi in automobile o in van (e dunque non solo per ragioni economiche…). Nella presente sezione discografica non mancano alcune bands in cui la suddetta "fobia"… non tardò a manifestarsi e a colpire.  
–  Flash & The [Memphis] Casuals "In The Midnight Hour / Uptight Tonight"  (Block 485);
–  Tangents "Stand By Me / Hey Joe, Where You Gonna Go?"  (Impression Records 111);
–  The Beaten Path "Doctor Stone / Never Never"  (Jubilee 45-5556);
–  The Fabulous Four "Happy / Who Could It Be?"  (Brass 314);
–  Raga and The Talas "My Group And Me / For Old Times Sake"  (World Pacific Records 77847);
–  Jerry and The Playmates "Want-A-Love You / She's The Kind"  (Alvera 677A-4239 / M-68);
–  Woody Carr & The Entertainers "Hey, Little One / Just Another Fool"  (Jerden 799);
–  The Chessmen "You Can't Catch Me / Mr. X"  (Phalanx 1018 / 1019);
–  The Bush "Don't You Fret / To Die Alone"  (Hiback HB-104);
–  Lance Fox & The Bloodhounds "You Got Love / That's Your Problem (It Ain't Mine)"  (Bang Records B-523);
–  The Clichés "Save It For Me / Why, Why, Why"  (Wes Mar 1020);
–  Tony Harris "Super Man / How Much Do I Love You"  (Dee Gee Records 3014);
–  The Poverty Five "Cry Cry Cry (Over You) / Sorrow"  (Thumbs Down 45-1002);
–  The Vanguards "What's Wrong With You / Roll Over Beethoven"  (U-29271);
–  Aesop and The Fables "You'll Be My Pride / Grass"  (Panorama 29);
–  The Executives "Why Make Me Cry / I'll Feel A Whole Lot Better When You Are Gone" (Galena Records G-114);
–  The Renegades "Oh Yeah / I Don't Know"  (Rich Records RR 109);
–  The Cavaliers "Checkmate / Seven Days Of Cryin'"  (Crisis Records BB-101);
–  The Relics "Inside Outside / Skin Sin"  (Phalanx 1012 / 1013);
–  The Springfield Rifle[s] "The Bears / There Is Life On Mars"  (ABC Records 45-10878);
–  The Madadors "Girl Don't Leave Me / Alright"  (Feature Records 817R-105);
–  Chances R "I'll Have You Cryin' / Winds And Sea"  (Quill Records 105);
–  The Survivors "Quoth The Raven / Midnight Mines"  (Chattahoochee Records CH-718);
–  The Tempters "It's Been A Long Long Time / I Will Go"  (Link Records LR 708).
(…to be continued…)
Gian Marchisio